Bob's Story: Patient Focuses on Advanced Treatments with a Positive Attitude
Bob Parsons was working as a builder and owned several dump trucks with his son, while tending to their 23-acre family farm in Johnstown, Ohio. Living a very busy life with three adult children and six grandchildren – no time to worry about cancer. But he couldn't keep ignoring the pain he felt in his left shoulder.
"It all started when Bob was loading hay for the cows, he tried to get out of the loader and slipped and fell," says Beth. The pain continued and they tried everything from chiropractic care to physical therapy and even acupuncture. Bob knew something was wrong when he couldn't get up from the acupuncture table.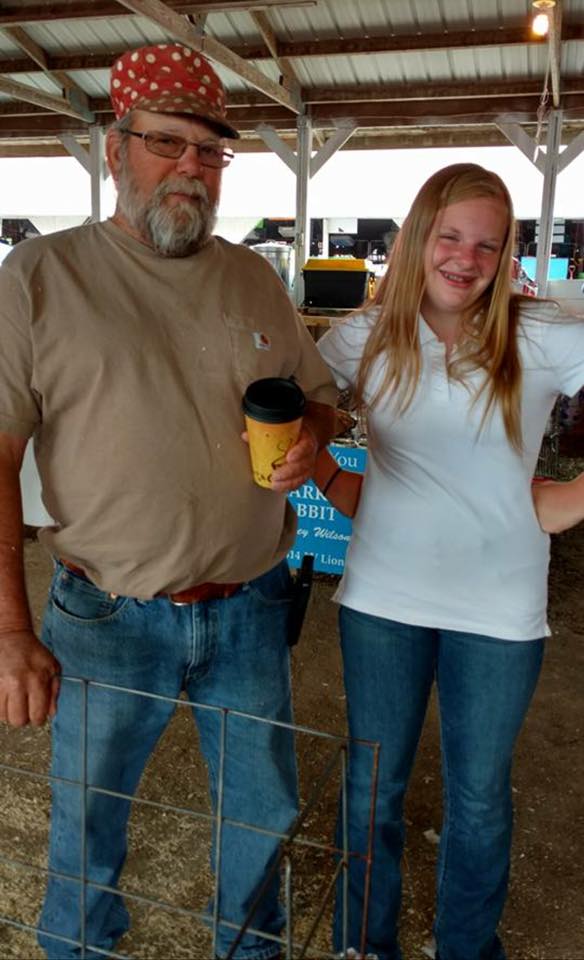 "It was frustrating to see Bob in so much pain and unable to do his daily activities," Beth added. She demanded an MRI with contrast to figure out what was causing his pain.
Unfortunately, the MRI showed something was in fact there and they were referred to The Zangmeister Cancer Center. Bob and Beth called and made an appointment with The Zangmeister Cancer Center. She explained, "Dr. Zangmeister is well known in the Columbus area. He has a phenomenal reputation in the community."
"I was fairly certain that Mr. Parsons had multiple myeloma after seeing his MRI and the lesions on his spine, as well as the painful symptoms he was presenting with," said Medical Oncologist Dr. Jeanna Knoble. She added, "I knew we needed to do a complete work up and get him started with treatments but at that moment my main concern was helping to relieve his pain."
Even though multiple myeloma is the second most common form of blood cancer, many people have never heard of it. Approximately 60,000 people in the U.S. have multiple myeloma with 20,000 new cases diagnosed each year.
Beth did her research and knew that Bob was very lucky to be diagnosed at an early stage, as most that are diagnosed with multiple myeloma are already in kidney failure.
As most Americans were preparing for a Memorial Day celebration, they were just hoping to get Bob's treatments started as soon as possible. To their surprise, the Zangmeister Cancer Center called and scheduled him right away. Bob was seen that Friday before the holiday weekend.
Beth said one of the things that makes the Zangmeister Cancer Center so great is that everything is under one roof. "They don't send us around to 500 different places; blood tests, X-rays, PET scans, infusion treatments, specialty oral pharmacy — everything is there conveniently located for the patient and caregiver."
Living with cancer now for six years, Bob has experienced a variety of chemotherapy and radiation treatments which keep his disease at bay. The physicians and staff at Zangmeister Cancer Center never give up.
Beth stated, "Dr. Knoble really focuses on the overall quality of life for her patients." Dr. Knoble explained to them, there are so many new therapies and life extension is possible due to advancements in cancer treatments.
"Sometimes we sound like a Pollyanna, we could sit around and whine and cry, and Bob could say why me, but we don't want to live like that." Beth exclaimed, "we keep focused on his current treatments, with his next big adventure being a stem cell transplant and keep a positive attitude that it will be successful!"
Note: Cancer patient outcomes and experiences may vary, even for those with the same type of cancer. An individual patient's story should not be used as a prediction of how another patient will respond to treatment.